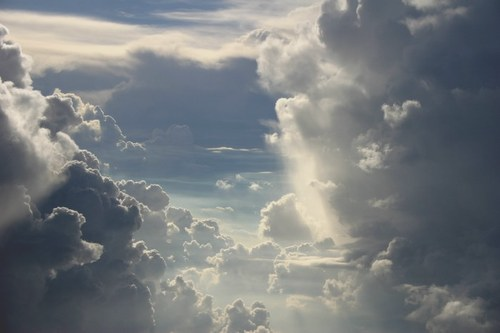 Heaven Can Be Your Home!

Do you truly understand what God says about it?
Man Says . . .
God Says . . .
Be sincere.
Do your best
Be good.
"All have sinned and
come short of the glory
of God." Romans 3:23
So then Man Says . . .
However, God Says . . .
I'll go to church.
I'll give money.
I'll do better.
"The wages of sin is
death." Romans 6:23

Home

Continue




We sometimes think that we must be good to go to Heaven. But God says that's impossible! We can't be as good as a truly holy God requires! That is what God means by "All have sinned." Like needing gas for our car, God says our "goodness" tank is empty! Sincerity won't get the car anywhere either. What we need is gas. We need a goodness that we can't arrive at.


Imagine owing $250,000 to your mortgage lender. Would the bank accept weekends of service at the bank instead of the money? Neither will God accept something other than death as the punishment for our sins. Going to church, giving money, or things like that, donít make up for sin. They don't meet the sentence--death--that is demanded by God. Yet if we die to pay for our sin, we will be separated from God for all eternity because we have no way to defeat death and live again! God knew that, still loved us, and still cared about us.
So, God gave . . .